Foundation Repair, Concrete Leveling and Lifting, Basement Waterproofing, Basement Finishing, and Radon Mitigation Company
Testimonials From Our Valued Customers
"The office staff was very courteous. The salesman was very professional, a good man, who was solely interested in restoring that which nedded to be fixed."
- Roger H. of Corning, IA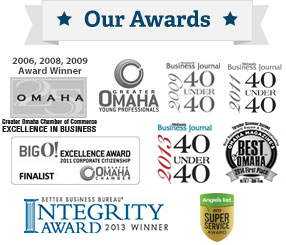 Serving Greater Omaha, Nebraska, Western Iowa, & Northwest Missouri
Founded in 1975 by Greg Thrasher, Thrasher, Inc. is today one of the largest basement waterproofing and foundation repair contractors. Based in Omaha, serving Nebraska, Western Iowa and Northwestern Missouri.
By delivering on a promise of great quality and service, Thrasher maintains a position at the very top of the industry.
Since every home is different, it takes a personal touch to effectively solve unique problems. At Thrasher that personal touch is guaranteed.
From the time our office takes your call and sets an appointment, to the day our certified representative meets with you to evaluate your property – our goal is to provide exemplary service and a custom solution to address the needs of your home or business.
Whether you have a flooded basement, musty crawl space, cracked walls, bowing foundation walls, signs of sinking or other problems, Thrasher can help. Whether you need sump pumps, French drains, vapor barriers, push piers, helical piers, wall anchors our specialists can help you fix your problem.
Our Other Home Services
Omaha's Award Winning Home Contractor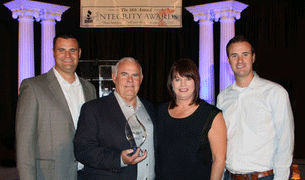 Thrasher is an award winning company with the expertise and top-notch personnel to make sure your experience with us is as great as possible.
Through the years we've won the BBB Integrity award 3 times, Excellence in Business awards, the Young Professionals Choice Award, the Midlands Business Journal's 40 Under 40 award three times, the BBB Award of Distinction and the Best of Omaha Award in 2013.
Basement Finishing and Egress Window Contractors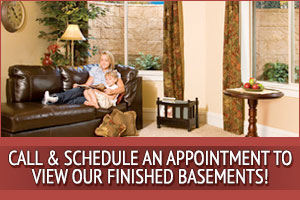 Choosing the right basement remodeling, basement waterproofing or foundation contractor can seem difficult. We are the basement experts. Remodel or update your basement with products created to last in the basement environment.
Not sure who can fix or install an Egress window in your home? We are an Egress windows installation expert, in Omaha, Nebraska, Iowa, and Missouri and nearby. Just contact us today to get started on your free Egress window price estimate.
Radon Testing and Mitigation Contractor in Omaha, NE, IA, and MO
Radon gas is a silent killer because you can't see or smell it at all. Radon is in buildings all across the world - and most people can't even tell it's there.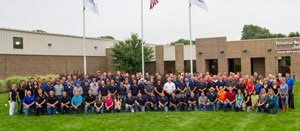 Learn more about the company!
Thrasher can help you test your home for radon gas, which is the second leading cause of lung cancer.
Be sure to protect your family by testing your home's radon gas level. If you need radon mitigation services in IA or NE after you test the home, we can help you.
Our professional radon mitigation experts will explain the best way to rid your home of radon gas after testing if your home has high radon levels. Contact us today to find out how you can reduce and protect your home from radon!
Whether it's basement waterproofing, foundation repair, concrete leveling, crawl space moisture control, or radon mitigation and testing in greater Omaha, Lincoln, NE, greater Fort Dodge, Storm Lake, Spencer, Sioux City, Carroll, IA, Maryville, MO. Thrasher offers a variety of products and services to permanently correct basement and foundation problems.