Commercial Geotechnical Company
Installation in Nebraska, Iowa, and Missouri
Thrasher Basement Systems, Inc. has been helping clients with their basement waterproofing and geotechnical projects since 1975. Thrasher has installed wall anchor systems since 1986 and foundation support piers since 1993.
We currently employ 15 knowledgeable representatives to design foundation stabilization solutions for our commercial and residential clients and have 15 installation crews on the job every day. Thrasher completes about 2,500 commercial and residential projects every year. Commercial foundation stabilization is not a once-in-a-while project for us – it's our specialty.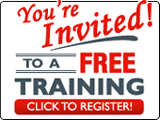 "We have always had a positive experience on all of our projects... They arrive on site prepared and ready to get their work done. They also provide great service under compressed schedules since they not only install but also manufacture their own products.... excellent company that I would recommend to anyone."
Zak Olsen - President
Ronco Construction Company
Video Testimonial from People's Bank
We are local, so we can be extra responsive to our clients' needs. Every job site is just a short drive away so we can be there when you need us. We also know that issues can arise during construction and revisions are often made mid-stream due to design changes, unexpected soil conditions, unearthed foundations or for other reasons.
Thrasher has the experienced field personnel and office staff to help you work through those issues. We are totally committed to doing the job right and being prepared for anything, so we employed two licensed professional engineers who can be available to assist with your project. Jeff Kortan, P.E., geotechnical engineer, and Kyle Olson, P.E., structural engineer, have a great deal of experience with this region's soil conditions and understand all types of structural design.
---
Thrasher is experienced on a national level in assisting other foundation contractors with their projects and clients. Since 1998, we have trained a network of dealers across North America in the installation of anchors and piers. Recently, our president, Greg Thrasher, co-founded Foundation Supportworks, Inc., to manufacture and distribute foundation repair and stabilization products.
This company, operating from Thrasher's headquarters, will train foundation contractors from around the world. We "train the trainers" and that expertise is used daily in projects for our own clients.
The community has recognized our quest for excellence and our care for our clients. Thrasher has been awarded the Greater Omaha Chamber of Commerce Omaha 25 Excellence in Business Award in 2006 and 2008.
We have been awarded the Small Business of the Year by both the Greater Omaha and Sarpy County Chambers of Commerce in 2007. And, we are proud to have twice received the Better Business Bureau's Integrity Award in 2000 and 2008. 
Looking for a price? Get a no cost, no obligation free estimate.